Dave McComb returns to The Data Administration Newsletter with news of roll-your-own data-centric architecture stacks. Rather, he makes an introduction to what the early adopters of data-centric architectures will need to undertake the data-centric revolution and make such a necessary transition.
At some point, there will be full stack data-centric architectures available to buy, to use as a service or as an open source project.  At the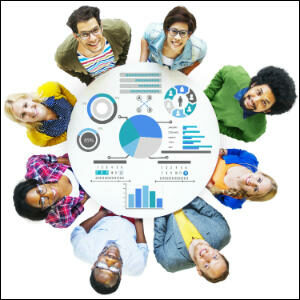 moment, as far as we know, there isn't a full stack data-centric architecture available to direct implementation.  What this means is that early adopters will have to roll their own.
This is what the early adopters I'm covering in my next book have done and—I expect for the next year or two at least— what the current crop of early adopters will need to do.
I am writing a book that will describe in much greater detail the considerations that will go into each layer in the architecture.
This paper will outline what needs to be considered to become data-centric and give people an idea of the scope of such an undertaking.  You might have some of these layers already covered.
Find his answers in The Data-Centric Revolution: Implementing a Data-Centric Architecture.
Click here to read a free chapter of Dave McComb's book, "The Data-Centric Revolution".