This course is focused on enterprise-scale semantic knowledge graphs and the Meaning-First approach that replaces traditional Structure-First data management complexity while increasing information insight. The principal focus is on how to Think Big and Start Small when designing semantic technology-based solutions. Included is a guided tour through the semantic stack starting with the foundations upon which they are built, weaving in case studies showing real-world results, and concluding by setting you up with hands-on examples with which to get started. At the end of the day you will have seen the full semantic stack at a working depth and walk out with hands-on introduction to the open standards enabling linked open data. More importantly you will have insight into the semantic mind-shift that is changing the world.
Just imagine what it will be like the following day when you are able to draw accurate parallels between your current ridged, Structure-First approaches and the flexible, Meaning-First semantic approach you learned in this course.
Join facilitator Mark Ouska, Semantic Arts fellow and Data Strategist for a Semantic Boot Camp. With over 35 years of information management experience in Enterprise Business Data Architecture for topics including:
DATA: Meaning-First approach that replaces traditional Structure-First
How to Think Big and Start Small for Data-Centric architecture success
Guided tour on Semantic Knowledge Graph foundations (Case studies, Real world application)
Enabling Open Linked Data – hands on working knowledge
Business benefits to Semantics for enriched Data capabilities
Who should attend:
Chief Digital / Data Officers
Enterprise Data Architects
Solution Architects
Innovation / Change leaders
Knowledge Managers
CTO's
Business Transformation leaders
Director of Data Analytics / Data Science
What will you take away:
Foundational characteristics of Semantics
Understanding the critical differences between Relational data structures and Semantic Knowledge Graph databases
How to implement Semantic technologies?
Reducing data complexity by grasping "Meaning first" building blocks
Insight into open source tools for your hands-on experimentation and to continue learning the Data-Centric approach
Our Facilitator: Mark Ouska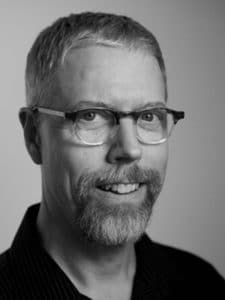 Mark is a Data Architect and Ontologist with over 30 years of enterprise information management experience in Fortune 100 companies, major state government agencies, and smaller enterprises maturing across the billion-dollar revenue threshold. He is a seasoned data strategy expert focused on driving business value through data leadership and enterprise information strategy development.
Semantic Technology: Where did it come from?
This section presents the Meaning-First foundation of semantics. It lays out the underlying characteristics of semantic technologies showing the linguistic foundation on which they are built. It also compares data management from the traditional, descriptive approach, to the semantic, definitional approach, and the dramatic complexity reduction that results.
Enabling Semantic Technologies: What are they?
This section introduces the specific semantic technologies and how they implement the Meaning-First approach. Unlike the traditional, Structure-First approach, the full semantic stack is directly supported by open standards which are systematically presented here within the context of what capabilities they make available for semantic solutions. You will learn why semantics schemas are called ontologies, databases are called triplestores, and the conceptual model is directly implemented without conversion to logical and/or physical models.
The Semantic Mechanisms: How do they work?
This section builds out the network of technologies and the resulting capabilities that address complex data management challenges. Our focus will be on building Meaning-First solutions and how we need to think differently to avoid building the same old Structure-First solutions. There will be more hands-on in this section and you will leave with the ability to continue your semantic enlightenment journey using cost-free tooling available on the web.
| City | Dates |
| --- | --- |
| Minneapolis / St. Paul | June 25th |
| Denver | July 30th |
| San Francisco | August 24th |
| New York City | September 24th |
| Washington DC | October 29th |
| Atlanta | November 19th |